You can increase the Recent Documents List (located at Office button menu, see figure below) to your desired number of workbooks, you can select 0 to 50 numbers.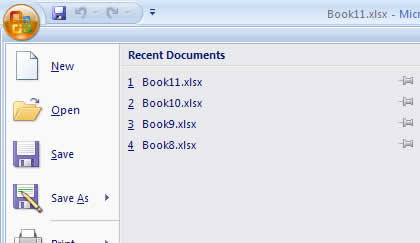 Go to Office button > Excel Options > Advanced, scroll down to the Display options and change the value of Change this number of Recent Documents drop down as shown in figure below.
Note: Fewer documents will be visible if the list does not fit on the screen.
by
updated