Whichever tool you use to write Windows CE applications, you must bear in mind that they are subsets of their respective "parents." When we discuss Visual Basic development later in this chapter, you will notice a marked reduction in the number of routines and statements available. Obviously, the scaled-down nature of the operating system means that certain functionality is not needed because Windows CE cannot support it. The other reason for some omissions is that Microsoft has included what they believe to be the most needed features for this platform-don't worry, the feature list will grow with demand. Currently four main markets exist for Windows CE (although this is growing). These are:
Auto PC (in-vehicle computing)
Handheld PC
Palm-sized PC
Embedded systems
The language you choose depends largely on which of these platforms you will be developing for. Figure 5-6 shows the various development tools available for each platform. The long-term strategy, as far as development tools is concerned, is for each toolkit to provide support for each platform. As the tools are more finely honed and expanded, the software development scene will change somewhat, presenting exciting opportunities. I personally look forward to the possibility of projects including mission-critical systems and real-time systems in the future.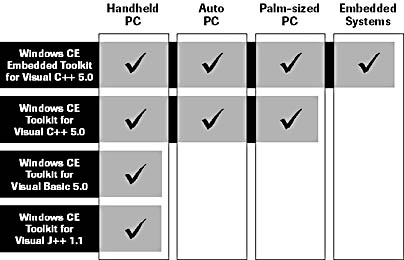 Figure 5-6 Choosing the right development tool for the job

by
updated